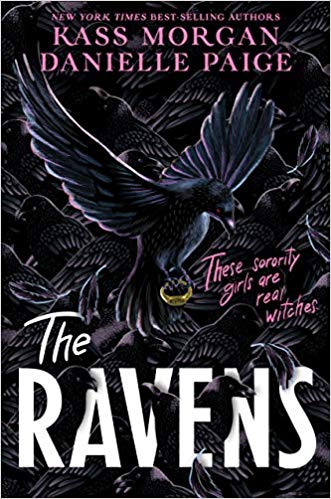 Review
Thank you to the publisher and Netgalley for an advanced copy in exchange for an honest review.

I was really excited for a book about witches set in college. I feel like there is a dearth of books in the world set in college, so when I requested this I was extremely excited. I was hoping for something that I would love, and while I didn't end up loving it, I did end up liking it. I felt that overall, this was a generally good book, but I also felt that there was some confusion for me in regards to certain parts. Or perhaps I just missed those moments and things were explained.
Things I liked: the dual POV worked for me. I like that we were seeing two different sides of the story, but I found both characters a little unbearable, but in that sense, they were relatable. I was curious to see how things would intersect in this book, and I think one of my main issues was, was that the book in some ways felt all over the place. I did not enjoy that fact. And because of that, the pacing itself was a little annoying. There were parts that I think were supposed to work together, but just didn't fit. I'll be honest, that is where I struggled the most: the plot.
I think that there was so much trying to be accomplished including trying to give enough background, that the important bits weren't explained. I am more than happy to suspend disbelief, but this one just didn't work for me in that way.
I did like the writing in this book a lot. I think it was a well written book, and I love the overall concept, and even the small plotlines. It just alternated between being not enough and too much at some points. But all this is just personal preference for me, to be honest.
I think overall, the book was good. It wouldn't have three stars if it wasn't. I think there was a twist at the end, that I had guessed, but it didn't really make the book worse. In the end, I think that the idea of putting a coven of witches as a sorority was a fabulous idea, and using that as a launching point. I think it brings up a lot of commentary about Greek Life, especially how Greek Life is depicted. And this book managed to show a bit of both sides of it.
Overall, I liked the book, and I will be curious to see where this series goes.