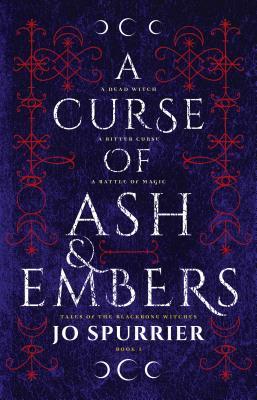 Review
Thank you to NetGalley and the publisher for an e-arc in exchange for an honest review.
I'd been seeing this book around, and WITCHES so of course I had to request it on NetGalley, because, why not? I think that this book was good, and I am struggling to put my thoughts into words in regards to how I felt about the book. I definitely liked parts of it, and then there were parts I wasn't as wild about. When it worked, it really worked, but then it fell flat at other times. I really struggled with how to rate this book because I am still unsure of what the rating should be. So I did a good middle rating of a three. I feel it encapsulates much of my feelings on the matter.
First off, Elodie. I liked her from the beginning. I think that she was crafted to be a nuanced character, but at times that fell short. It felt as if she was supposed to be the underdog you were cheering for, and she was, but at times I struggled to care about some of the things that happened after she left home. I did care to a point, but what happened I think is that parts of the book dragged out too much, or didn't flesh her out enough that I was left in this weird state of…caring but not caring.
Aleida was a good character, and I found her balance to Elodie wonderful. I think that had it just been about one of them individually I would not have enjoyed the story at all. I like that she was somewhat a foil to Elodie. But unfortunately, much of what I liked about this book wasn't expounded upon. There were also characters thrown in that you kind of wondered why? And when it was revealed it was a bit of an "oh!" moment. So I liked how that was interwoven with the book.
My biggest gripe is definitely the combination of the pacing and the plot. Both felt very disjointed to me, and at times I was wondering when the end of the book was. This is not a good thing – you should not be wondering when the end of the book is coming up. It should not be a race to finish it. And yet, at points during this book, I felt it was far too long and drawn out. There were certainly parts I really liked.
I enjoyed parts of the magic system…but overall I just didn't feel like the book flowed to me, or worked for me. There was nothing bad about the writing, in fact it was easy to read, but I wasn't invested in the story the way I would like to be.
As I like to say, I didn't click with it as much as I wanted to.