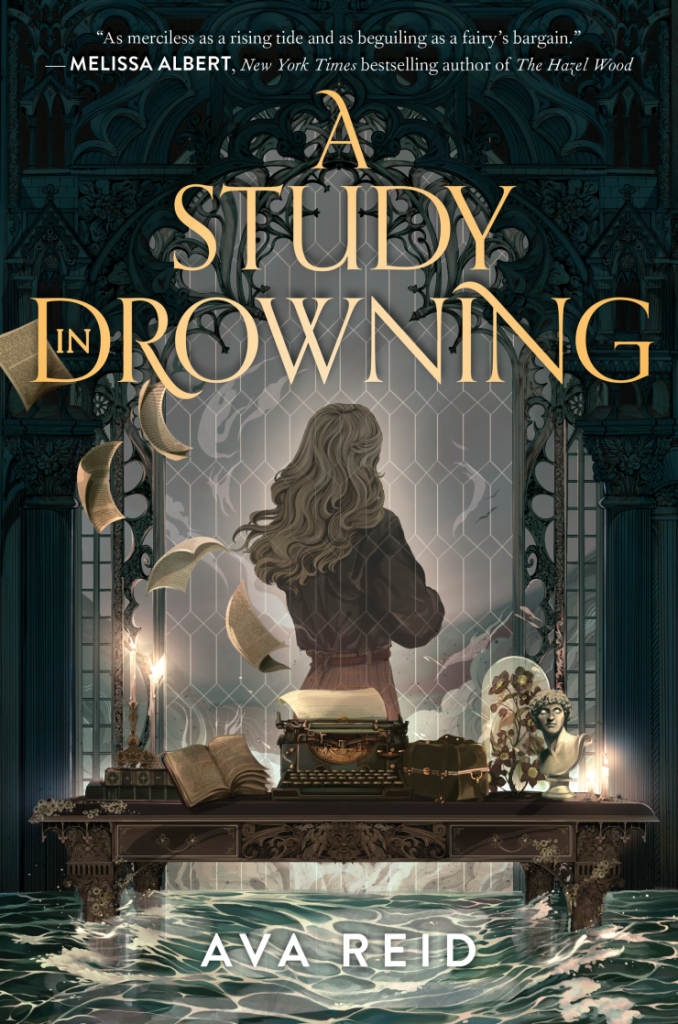 Series:
Genre: Fantasy
Age: YA
Notes:
Thank you to NetGalley and HarperCollins/DelRey for an e-arc of this book. All opinions are my own.
You don't have to take up a sword. Survival is bravery, too.
What do I say? How do I say it? This is a gothic romance/dark academia book, and it delivers in every aspect. But it also takes the notion of gothic and includes some very important moments about consent. It was like one large allegory, but done well. I think this is Reid's best work to date — and I think it will absolutely resonate with so many people. I simply don't have the words for this book.
A Study in Drowning is everything you could want from a gothic tale, a lone woman (or man) going to an old house or mansion, and stirring up the mysteries and the ghosts of the past. Add into that The Fairy King and magical symbolism and you'll have an excellent story.
Reid's writing weaves such an atmosphere around you, you could almost imagine the ocean waves lapping at the edges of the manor, of it crumbling into the sea…of Effy. The mystery was woven into the atmosphere, and it was a layered mystery. It was complicated and wonderful, and I loved every moment of this book. I wanted to continue to savor it, I didn't want it to end. (Of course, it had to).
This is one of those books that I want to reread because I feel that the first read you'll miss things, things that you'll only understand on a second or third read through.
Effy — I loved her. She was such a great heroine for this book, because she was strong in a different way. Her anxiety from the first page made me go, "oh, I understand this" and I felt for her. I felt that I was her throughout this book. I loved to see her struggles and her successes, and Reid did a brilliant job depicting them.
I loved the combination of different elements, because it really made this book standout. Honestly, this book is haunting and beautiful. I loved this book.
I cannot wait to reread it when I have a physical copy in my hands (maybe two).