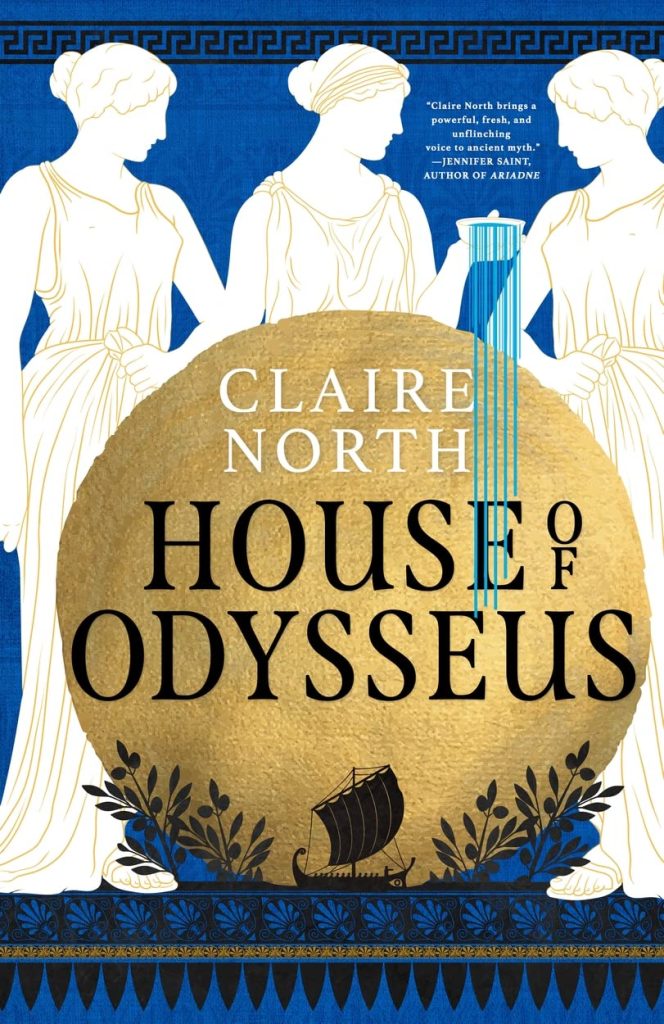 Series: The Songs of Penelope #2
Genre: Fantasy, Historical Fiction, Mythology, Retelling
Age: Adult
Notes:
Thank you to Orbit/Redhook for a complimentary copy of this book!
This book picks up not too long after Ithaca ends, and we once again rejoin Penelope on Ithaca. Instead of Hera, Aphrodite narrates this book, and what I love about North is she makes these goddesses so likeable (or unlikeable depending on your POV). Aphrodite has such a distinct voice from Hera, and I am intrigued in how Aphrodite views Penelope and all the other major characters in this book. She is a bit softer, and I suppose as the Goddess of Love, a bit more loving. I loved to see that this book was more representative of the feelings of the women — it was more about the internal struggles that they have.
There is one scene that comes towards the end of the book that I thought was so impactful, and so powerful, and I loved every minute of it. I thought the way Aphrodite narrated it, and the way North wrote it made it more evocative.
I truly did love all the characters in this book (aside from the few you are clearly supposed to despise), because we see the depths of them. We see so many different sides, different facets to how they respond to certain situations.
While this book did focus on a more emotional aspect, it didn't lack for the political intrigue either. This book had as much political intrigue and action as the previous book, and North writes it excellently. While I do know what happens, sometimes the way North spins the tales, I forget what is supposed to happen.
Absolutely enthralling sequel to the first, and I am eagerly waiting for the third now — just as much as I am excited for it, I am not ready for the end.