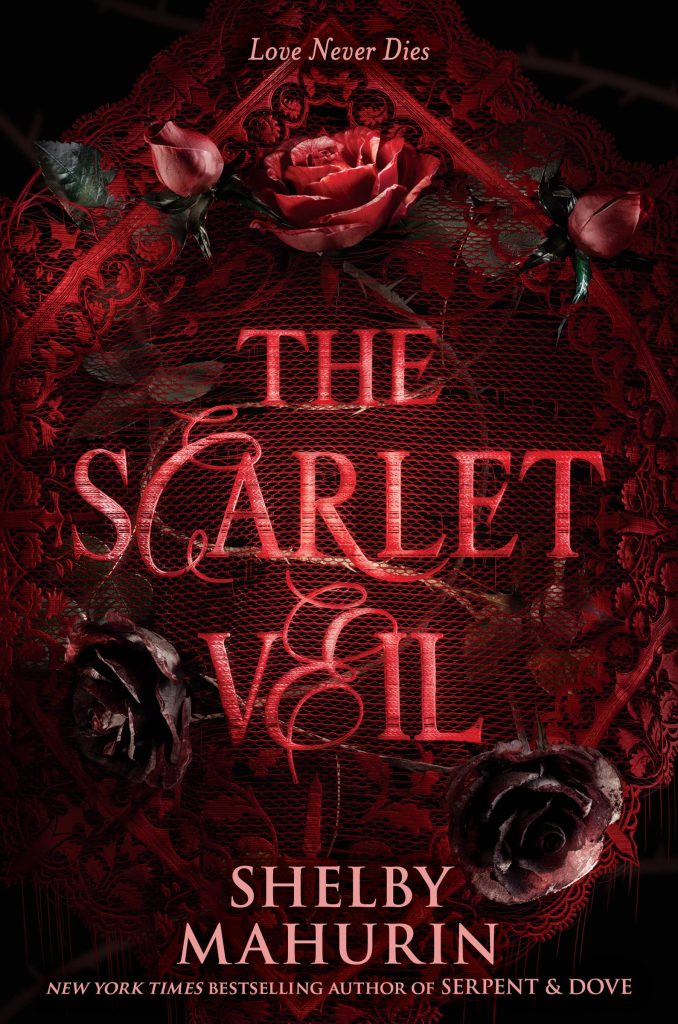 Series: The Scarlet Veil #1
Genre: Fantasy
Age: YA
Notes:
Thank you to HarperCollins and NetGalley for an e-arc!
So first off, I was very nervous about this book — I worried I would miss Lou too much, but thankfully Celie stood so well as her own character, and the plot was superb as well. And it wasn't like we didn't see the other characters — we did — but this is Celie's story, and a continuation of something that happened in the previous books.
I very much liked how this book played out overall, I will admit that there was a part in the middle where I started to get a little bored. My least favorite character still remains my least favorite character and nothing will change that.
I was honestly very surprised with how this book played out, nothing was as expected, and I really appreciate the lore that Mahurin added to the world she had already built. It was incorporated well, and it didn't feel awkward at all. Therefore, I felt that the plot was strong, and it made you think. There were twists and turns, but it just all flowed so well.
I loved the writing, and what I really loved is that Celie had her very own voice in this book, and her character arc was amazing. I loved every second that I spent with her.
However…I don't know how I am going to wait for the next book in the series — this one ends on a major cliffhanger, and I don't know what is going to happen next!