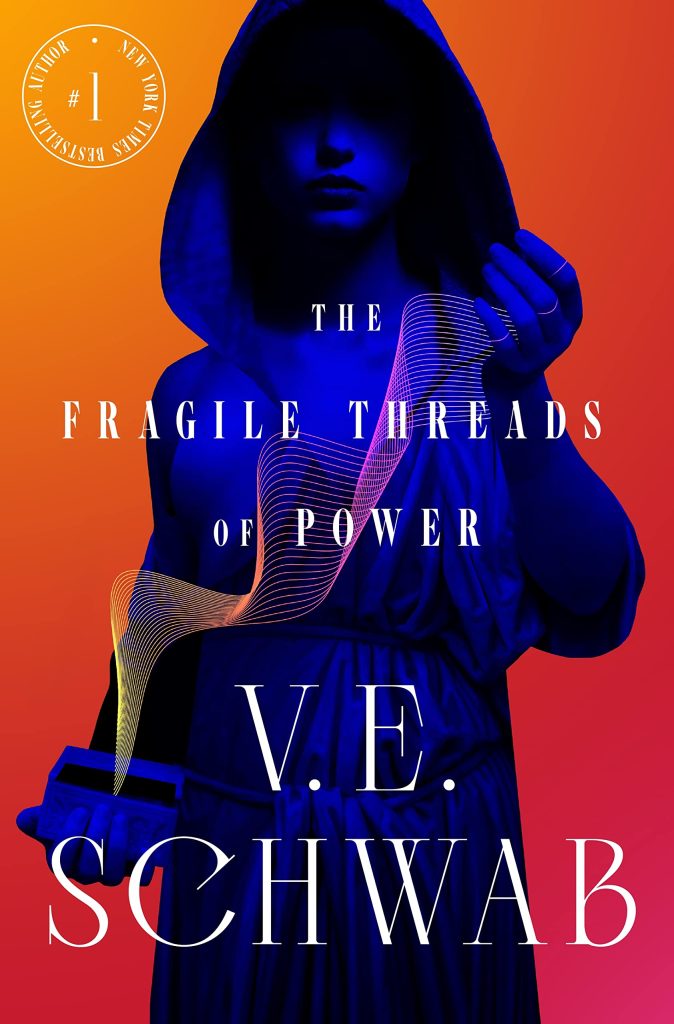 Series: Threads of Power #1
Genre: Fantasy
Age: Adult
Notes:
Thank you to Tor for an e-arc of this book!
Oh, it was both strange and wonderful to be back in the London's. I wasn't sure how exactly this was going to pickup from the previous books, but thankfully, you do get a bit of background, so it doesn't feel as if you're tossed directly into it. Although I feel a series recap would be helpful for those of us who haven't read in a while…anyways.
Kell and Rhy remain my favorite characters of them all. Although I also loved Lila and Luca as well! And Ren. Schwab is always so great at giving us such good characters, and it was cool to see both Kell and Rhy and Lila and Luca in different positions than they were last time.
it helped to add to their character growth. One thing I will note though, is despite the fact you're told you don't need to read the original trilogy, having read it would be immensely helpful.
We're also introduced to new characters and "antagonists" in this one, and the background the book is set against is seven years later. Tes and Kosika are the other two main POV characters we get (we get lots of POV characters in this book).
Honestly, we get just as much character development in this book as we do plot development, I will say as with the other books, this one is full of action.
There are some great lines in this book, and clearly it is going to be a tangled web that Schwab weaves, as this is the start of a new trilogy. We have all separate stories at the beginning of this book, but the further along you get, the more they begin to intertwine…and I love a good book that does this.
The writing was as excellent as ever!
I can't wait to see what the next book holds!