I have decided to do the unboxings on my blog as well as my booktube and Instagram. My blog will always go up first, then booktube then instagram.
So, this months was a really cool theme! I think it was a gorgeous box overall and very much appealed to my aesthetics. July's box (despite having fandoms I loved!) was a huge miss for me and a severe disappointment. This box was the opposite of that!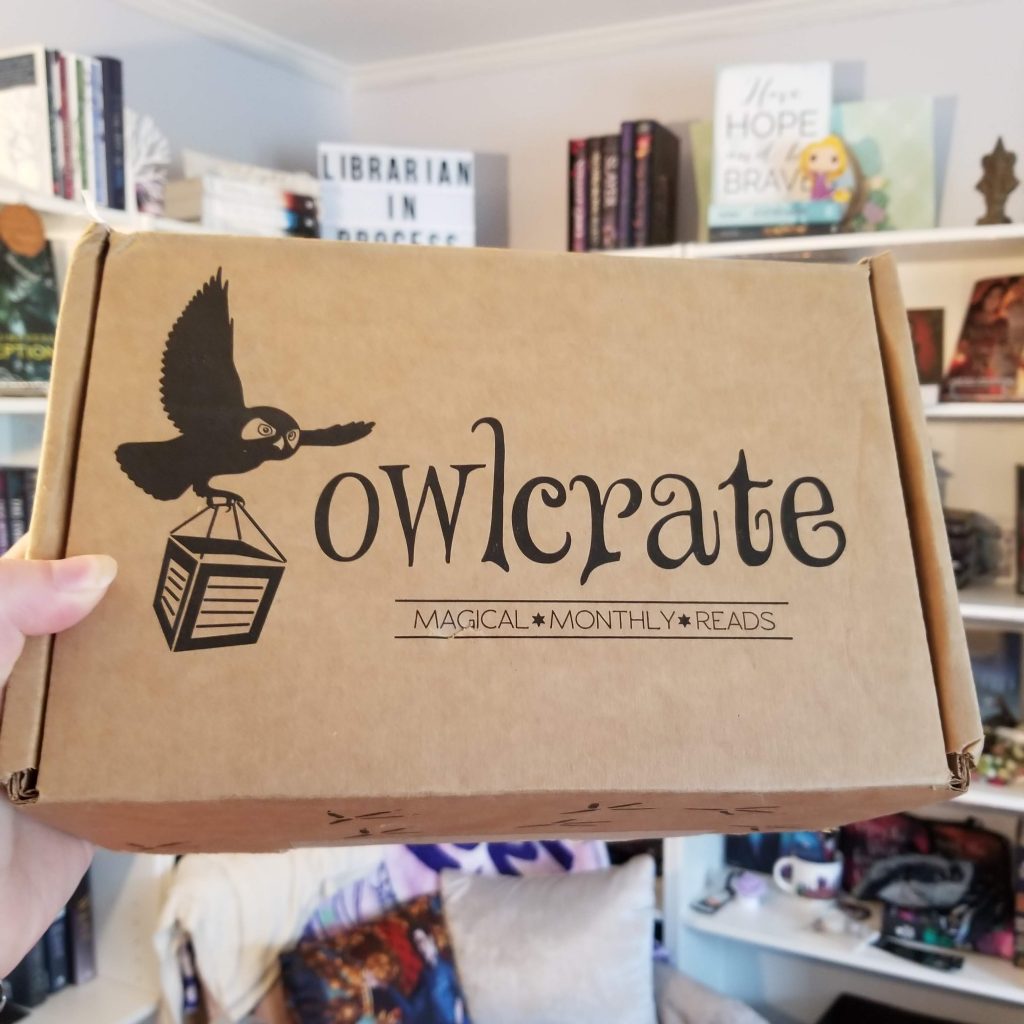 ---
The first item I am starting with is one of the two fabric items. This was the one that was teased, and the item I was least excited for as I have SO MANY booksleeves and make my own, so I don't find them necessary. However, this one is absolutely beautiful. It was based off The Starless Sea which I've never read. But I love the colors and the design.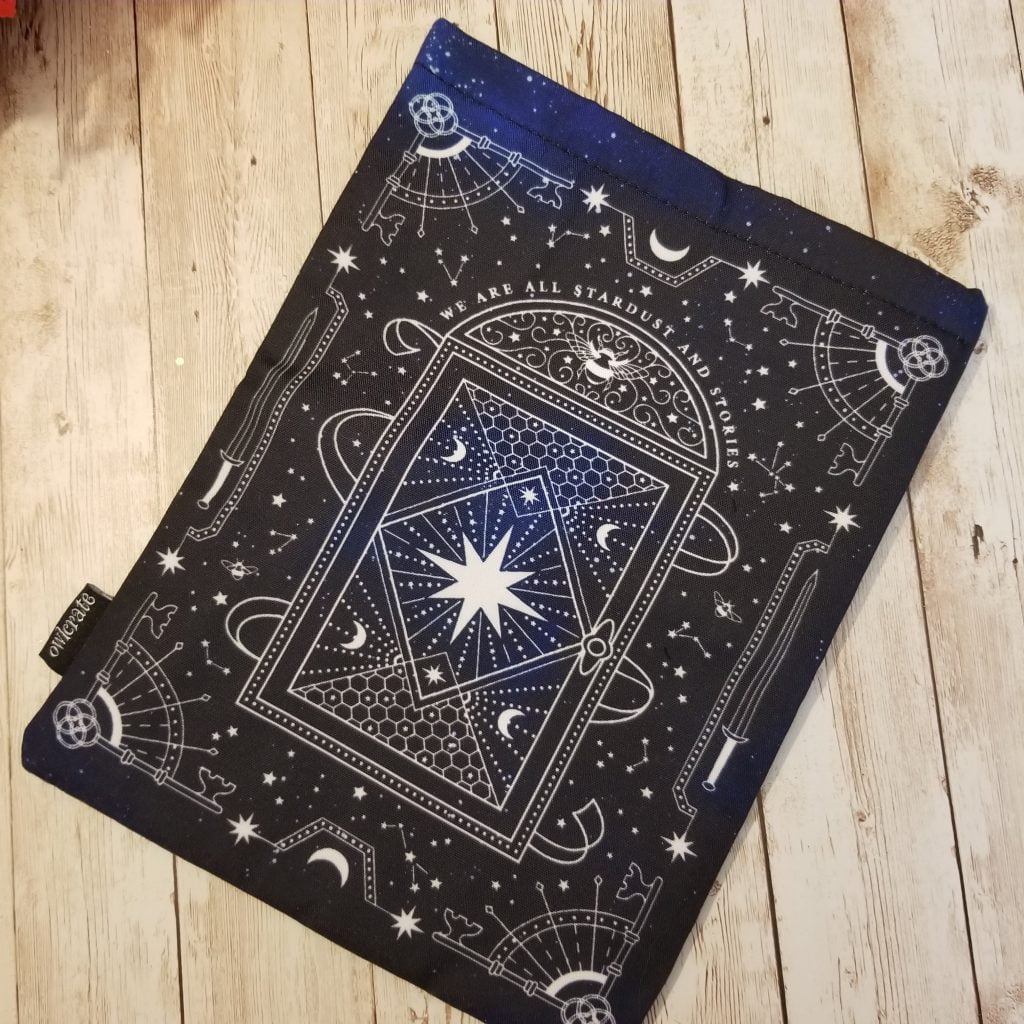 ---
The next items were rather small so I was able to put them all in one image. This box came with a silver pen with a star on top. Cute, I love celestial bodies so I'll be using it. The objects in the star shaped jar are push pins. I JUST got rid of my corkboard, so whether or not I'll use the push pins remains to be seen. Then we have the pin. The lotus flower with a moon inside the petals. The moon glows in the dark! It is super beautiful and one of my favorite pins. Finally, we have the clipboard which is based off Aurora Rising. I don't have much use for a clipboard, but it is so pretty that I can't help but love it.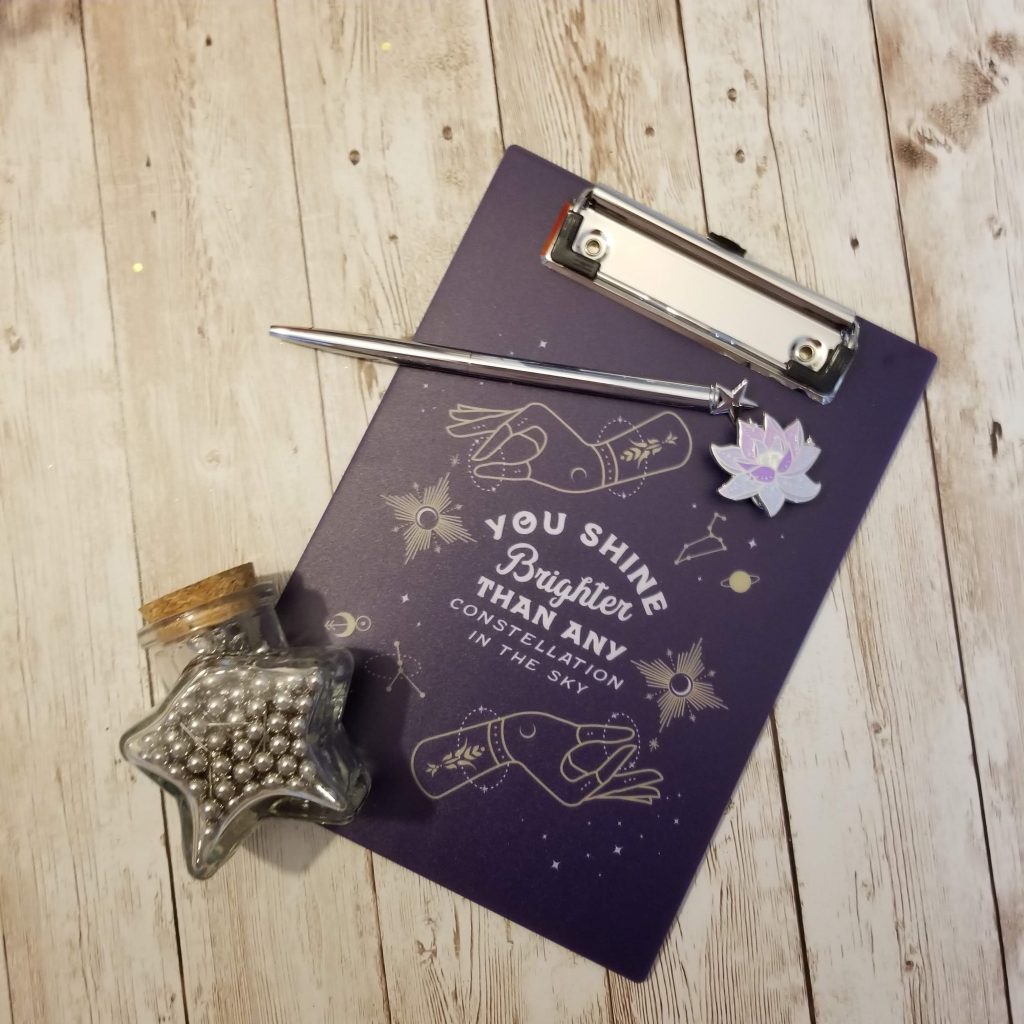 ---
The other goodie was a bandana/head thing. This is it unrolled, it is based off Strange the Dreamer. Personally, I think it would make a nice tapestry. There are all sorts of things one can do with it.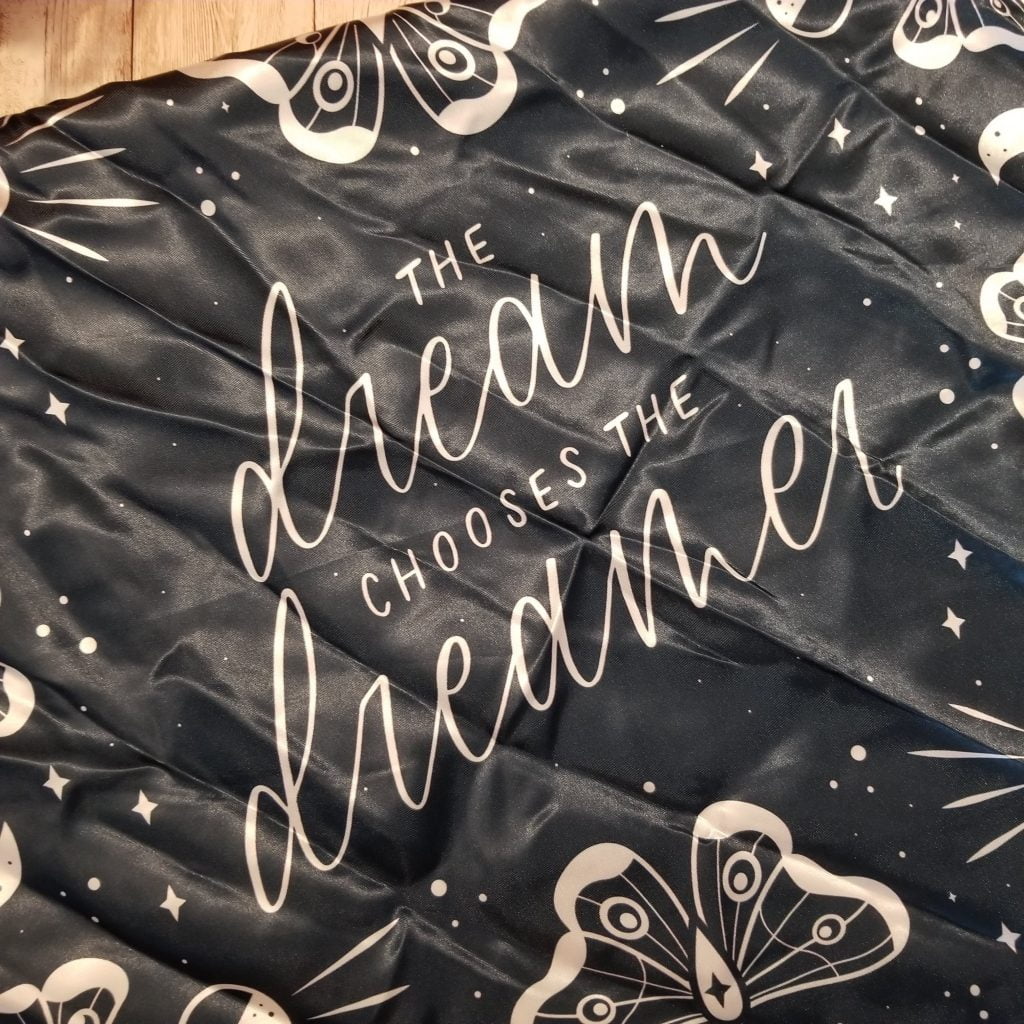 ---
Last but not least is the book. The book is probably one of my absolute favorite cover changes ever. It even has the most beautiful sprayed edges. I love the color change from gold to purple. It is absolutely divine. The spine is a shimmery silver. And the edges are a deep purple.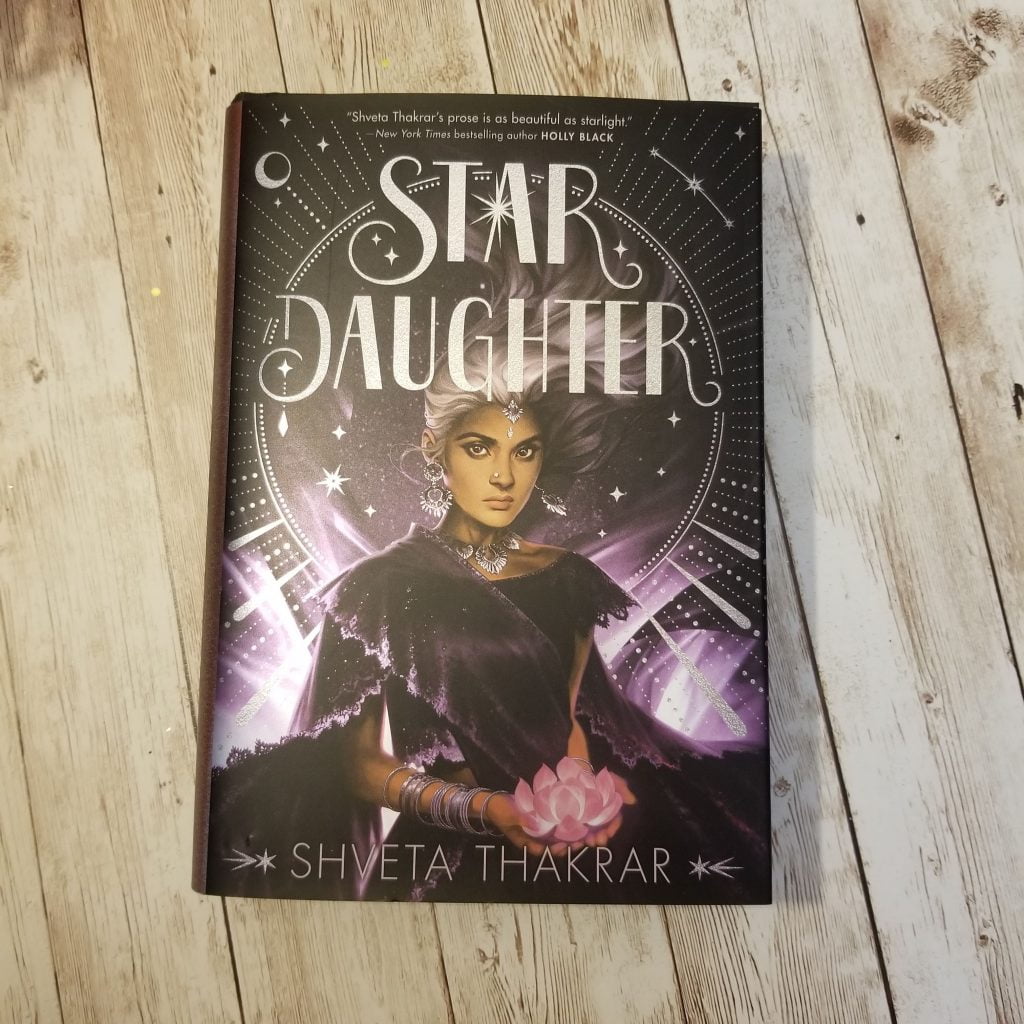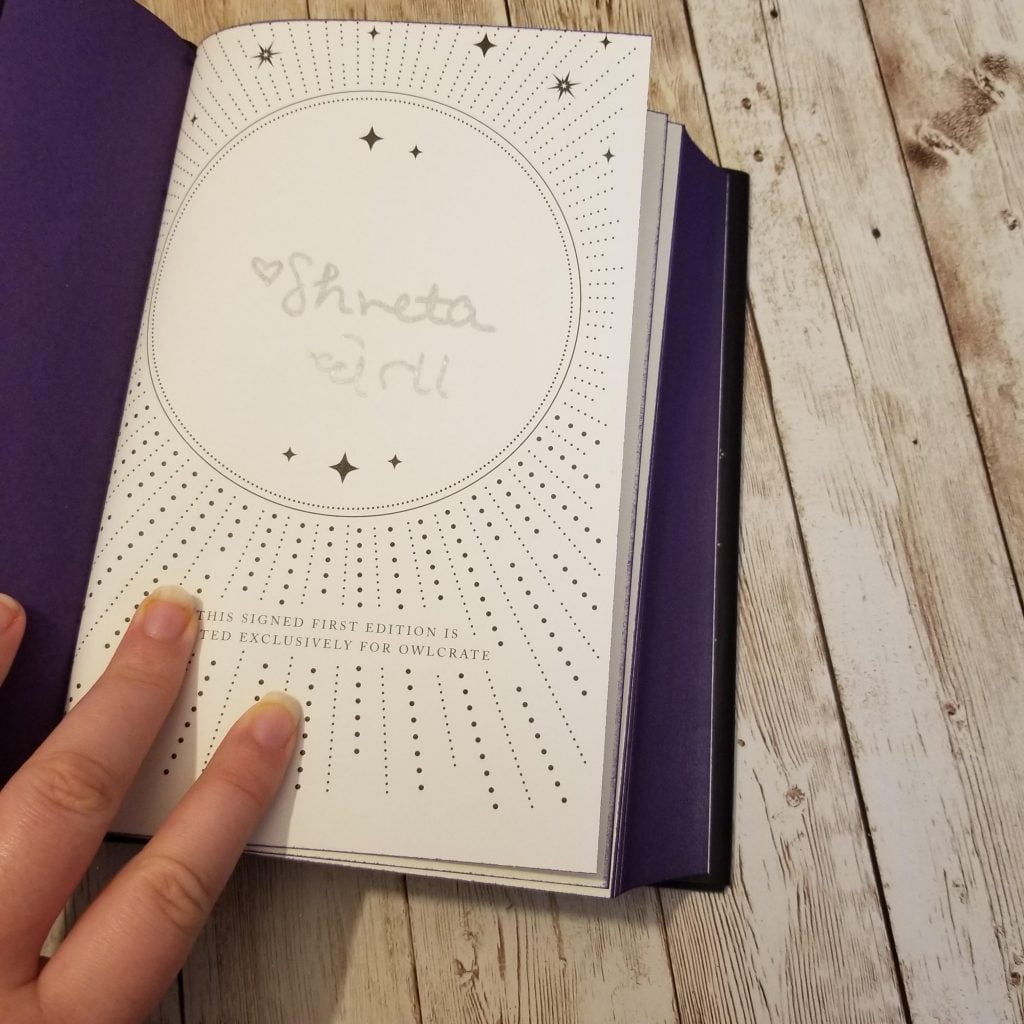 ---
Suffice to say, this is definitely a great box for me! It met all my aesthetic desires as well as being gorgeous. I wish there had been some more fandom related things, but honestly, I think it was really pretty overall.
What do you guys think?