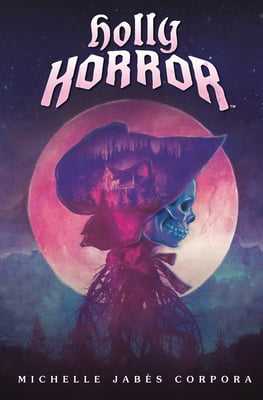 Series: Holly Horror #1
Genre: Horror
Age: YA
Notes:
Thank you to PRH and Netgalley for an e-ARC of this book.
So…when is book two coming out? Because that ending!
If you love spooky and horror reads you are going to love this one. It is a perfect fall read and it holds the line between reality and fantasy. The paranormal aspects of this book were excellent, it was a well fleshed out idea that worked for me.
I especially liked the bits of Alice in Wonderland mixed in, it gave it an extra spooky feeling. There were parts of this book that had me gasping and then trembling, because Corpora hit on some of the biggest hitters of haunted house books. I love a good haunted house book and this one delivered.
I adore Evie, she was such a great character to follow in this novel. She is learning secrets about past disappearances while dealing with her own issues. Again, this book relies on unreliability. So you're never quite sure what is true and what isn't.
I liked the side characters in this novel as well, although I did think one plot point was a little unnecessary, but overall, the plot worked so well for me.
I kept reading because I was unable to stop — I was addicted to it. I was addicted to the moments where I was like "OH MY GOD" and "WHAT NEXt" I was also going NO NO NO because ugh some parts of the book really got me. So spooky and eerie.
It definitely had Haunting of Hill House vibes, and I just really liked this book and am looking forward to the sequel.