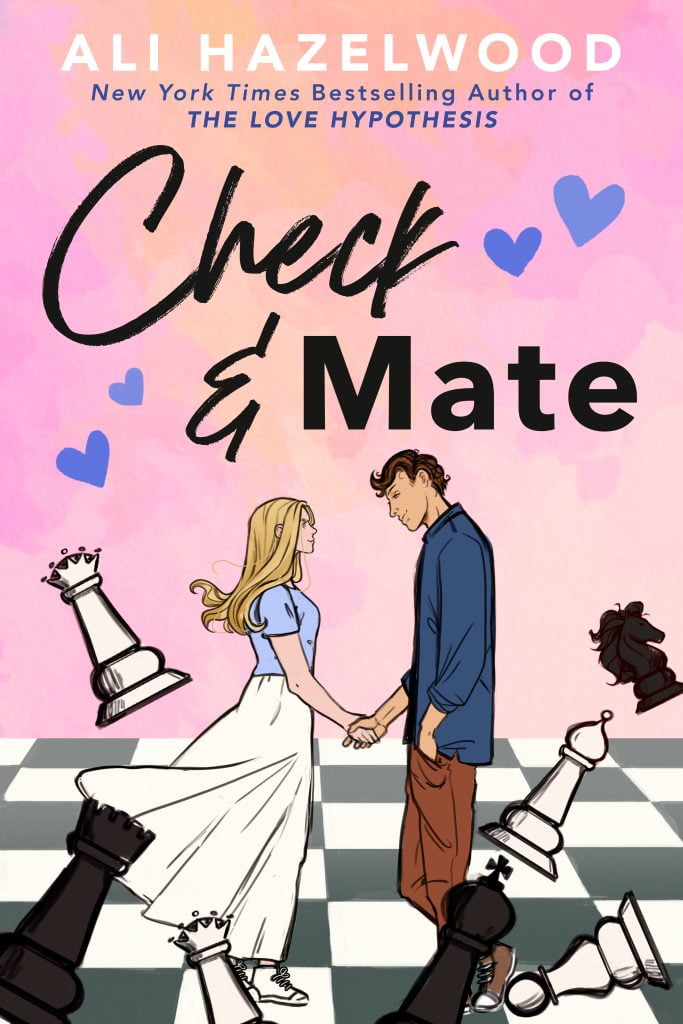 Series:
Genre: romance
Age: YA
Notes:
Thank you to NetGalley and PRH for an ARC!
I love Ali Hazelwood, her books are just SO comforting to me. And I don't like YA contemporary romances. So when I saw she was coming out with a YA contemporary I was nervous but also excited. Because if it was typical Ali I was 99.9% sure I was going to love it. I've loved all her previous books.
Despite the fact it's marketed as YA (it definitely has the themes for it) I feel like it could also go really well under new adult/adult as it deals with themes adults face as well. It's definitely one of those crossover appeal novels, and I think older teens will especially enjoy it as it deals with things like friendships changing, going to college, romance – what you get in YA, but in a setting with older characters 18+. In some ways I feel that it would pair well with Rainbow Rowell's Fangirl.
As with previous books, this one is full of pop culture references. Especially at the beginning, they did begin to taper off about halfway through the book, though there were still some later.
Much like her other books this one has goofy side characters, but also main characters who do a lot of bantering. Which is a thing in her books, and I love it. It's one of my favorite things to read.
There were a few more emotional scenes in this book, and I thought that they were executed well.
I enjoyed the chess aspect of this book (I've never been particularly interested in chess) and it intrigued me!
This book still has a feminist slant as all her books do, and it deals with the issues within chess, so as with her other STEMinist books, this follows the same pattern. If that's your thing, this will be an enjoyable book for you!
Overall, I feel like this was an absolutely adorable YA romcom. And it's perfect for people who don't like spicy books, there was no spice in this book at all. If you don't like Ali, then this won't be the book for you.