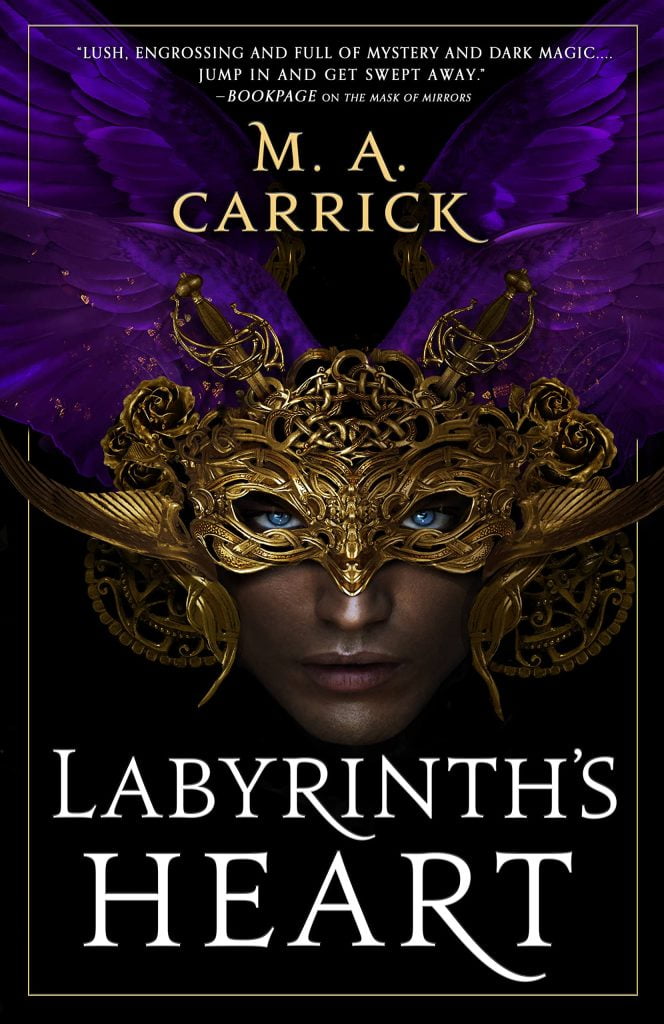 Series: Rook & Rose #3
Genre: Fantasy
Age: Adult
Notes:
Thank you to Orbit for a finished copy of this book!
I was very satisfied with this book, it concluded in a way that I thought was wonderful. All those loose ends were tied up fantastically (which is sometimes a worry in fantasy books, but Carrick did a good job at making sure everything was neat and tidy at the end) and I enjoyed that this book focused a lot more on the relationships between the characters.
Different from the first two in many ways, this book was more about character growth, and had a lot less intrigue than previous books. Not to say there was none, there was still some, and there were plot strings all tangled together as well, but I felt the idea of relationships and family were the focus of this book.
As always, I loved the writing in this book, but I did feel compared to the others, the pacing in this one was a little slow. I don't know if it was because it was more of a switching of gears or what, but at parts it lagged a bit for me. Still, it was good.
Ren and Vargo still remain my favorites, along with Peabody. I will never get enough of him, honestly.
Overall, I am very happy with the conclusion of this book, and I think it tied up the trilogy nicely.